A day out on the water is such an adventurous and fun thing. However, your choice of outfit could make all the difference between a frustrating and a successful trip. When choosing your kayak clothing, the rule of thumb demands that you should be as comfortable as possible in your outfit. That said, here is how to dress for your kayaking trip.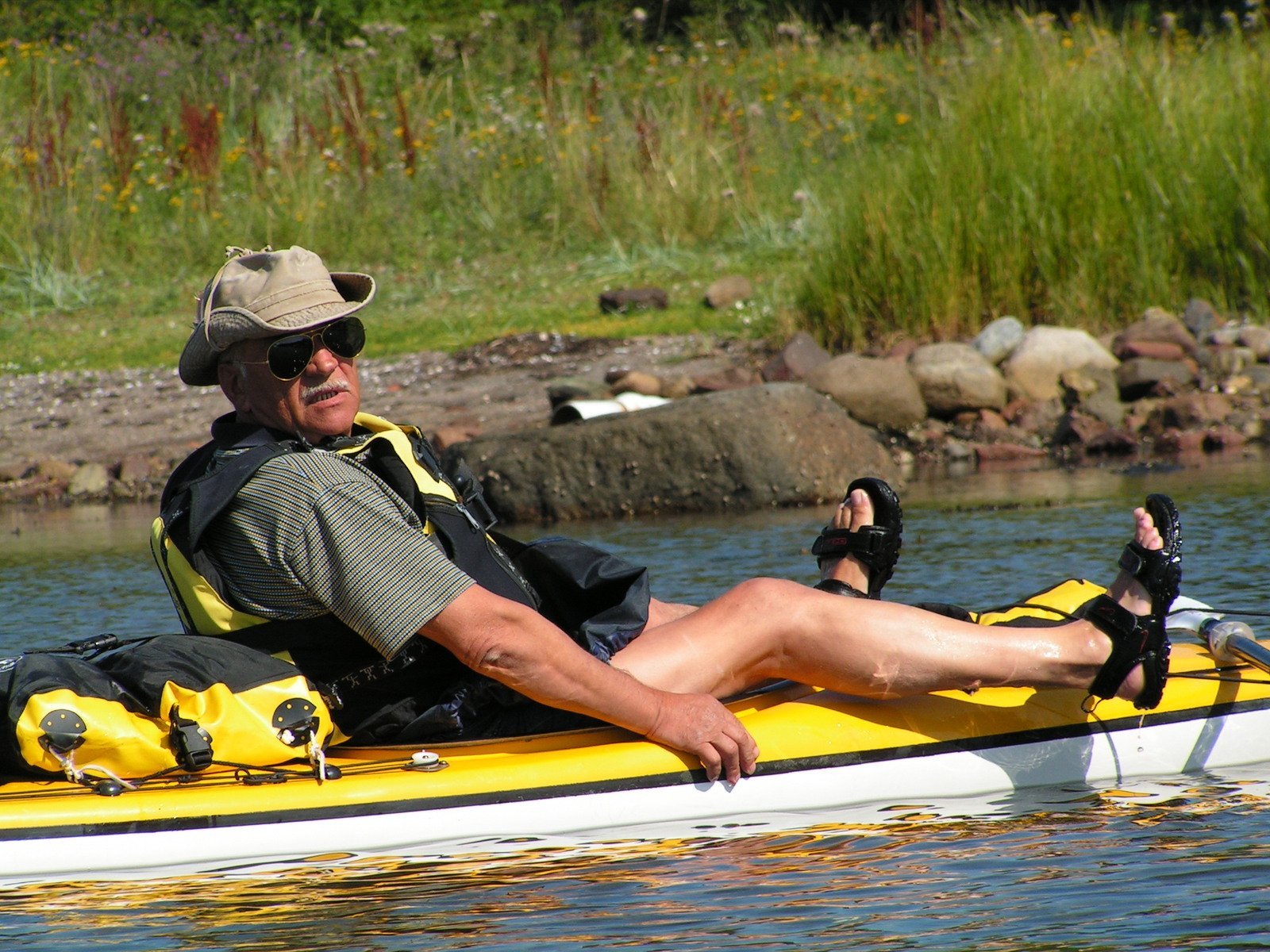 Dress for the Weather
As a kayaker, it is essential that you dress for the weather. Thus, you will definitely need to know the weather patterns of the area you're going to paddle in, ahead of time. While windbreakers and thermal shirts may be great for breezy weather, they may not be ideal for a hot day. If there are signs that it is going to be rainy, you may consider carrying a wetsuit.
Dress in Layers
The outer layers of your clothing should be able to prevent you from getting wet. Wear a breathable, water-resistant paddle jacket, and have some synthetic layers under it. This makes it possible to easily remove some of your clothing as the weather gradually gets warmer.
Avoid Cotton Clothing
Cotton is not good for kayaking for obvious reasons. The material absorbs water and stays wet longer, creating cold and discomfort. Bear in mind, that you may get wet from water drips, sprays, and splashes, even if your kayak doesn't flip. Using sit-on-top kayaks makes sitting in water inevitable. Your cotton pants will soak and get cold quickly on such kayaks. Poor absorbents, such as fleece and polyester, tend to be the best choice.
Get the Right Footwear
Water boots or water shoes are the perfect footwear when it comes to kayaking. While on water, you will need something that stays on your feet, while, at the same time, keeping them warm. A water bootie or shoe will also keep any rocks out. Another great option could be water sandals, of course with proper-fitting straps. However, sandals may not protect your feet from chilling, on a cold day. Since flip flops tend to slide from your feet easily, you will definitely want to stay away from them. Typically, their soles are also slippery.
Protect Your Head
A beanie or hat tends to be a great choice when it comes to protecting your head from harsh cold or sun, but a good helmet is essential for brain protection, especially if you're in a rocky area or on whitewater.
It is worth saying that you're more than likely to be wet by the time you're done with your kayaking adventure. Thus, having a dry pair of clothes in your bag is very important, as you will not want to go home in wet clothes.